Would you take skydiving lessons from and then jump from an airplane with someone who has never skydived before? Of course not, and on the same note when you engage with someone to help with your accounting/finance career advancement search or hiring needs, you should always work with an organization whose entire team has direct accounting/finance experiences.
We are a team of accounting/finance professionals who have a passion for helping others in our profession achieve their career aspirations. This is a key differentiator that sets us apart from any other organization in our industry. Everyone on our team not only earned a Bachelor's degree with an Accounting/Finance major, but also possesses direct experiences in the accounting/finance profession that we now utilize to help others.
Our team is and always will be accounting/finance professionals who now utilize our experiences to help others in our profession.
OUR FOCUS IS YOUR SUCCESS by helping you achieve the APOGEE of your career aspirations through career advancement and talent acquisition.
Where does the name Apogee Resources Group come from?
The formal definition of "Apogee" stands for reaching the highest point in the development of something. Apogee Resources Group is the culmination resulting from years of experience having now reached the Apogee of the accounting/finance staffing industry in the Pittsburgh, PA marketplace. Helping you achieve the Apogee of your career aspirations is our primary focus.
Our Commitment to You
We are obsessively passionate about helping others succeed in their careers. Whether you are looking to hire top talent for your team or are a professional ready to pursue career advancement opportunities, we take the guesswork out of the equation. This is accomplished by providing the valuable information that you do not see on a resume or in a job description. Time management is critical to achieving success. Investing your time wisely on who or where you interview is more important than most realize. Our process helps ensure that you have the full picture beyond what you see in a job description or on a resume to help ensure that you invest your time wisely.
Our goal is simply to listen and build long-term professional relationships where we are your trusted advisor. We utilize our expertise to ultimately help you achieve the "Apogee" of your career as defined by you. In part, this is accomplished through helping establish achievable and realistic goals each step along the way of your career path.
Our deliverables to help you get there are twofold:
Finding the right career opportunities to help you advance and achieve your long-term career goals.
Finding you top-talent for your hiring needs as they arise on your team. Our process provides you access to the top-talent to ensure that you find the right person for your team for continued success.
What is the difference between a Professional Services Firm and a Staffing Agency?
We are a professional services firm with a team of accounting/finance professionals who graduated college with degrees in Accounting/Finance, have worked directly in Accounting/Finance roles, and a business model that focuses on utilizing those professional experiences and expertise to help others in advancing for the right career advancement opportunities and/or hiring needs.
A staffing agency will hire recent college graduates, college graduates with a non-business major (such as marketing, liberal arts, communications), and/or non-degreed employees as Recruiters that have no accounting/finance knowledge or professional experiences where metrics and quotas are their primary focus as part of a sales business model.
Working with a professional services firm brings accounting/finance expertise that ensures that your interest are the primary focus as we utilize our direct experiences and expertise in accounting/finance to help you. Our business model has been developed through 12+ years of staffing industry experience to ensure that we provide the highest level of service recognizing that we have a major impact on peoples' careers and livelihoods. Our business model addresses and provides the right solution to a major flaw in our industry where most organizations are staffing agencies. We are proud to recognize ourselves as Pittsburgh's only professional services firm within the staffing industry.
Ryan Giblock
Founder & Managing Director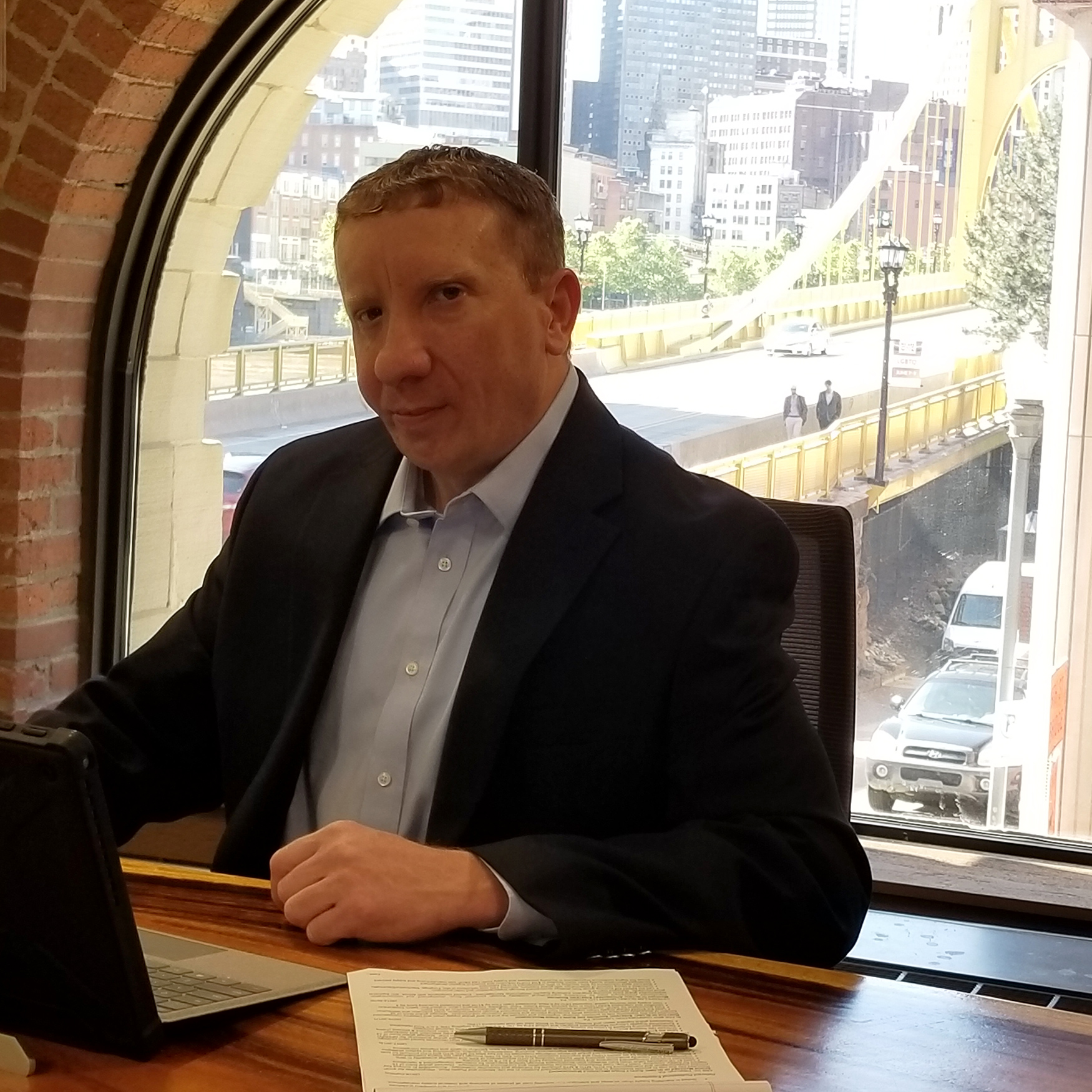 An unknown fact that Ryan has never shared publicly before that we were able to get him open up about is that he has experienced and overcome many challenges in his life as a child starting when the doctors told his mom that he would not see his 1st birthday.
In understanding this, it is easy to see how he is appreciative for the simple things in life and how he developed a passion for helping others. He never regrets always being a good person even to the wrong people as his perspective is that his kindness says everything about who he is and behavior says everything about the wrong people that have been through his life.
As the founder of Apogee Resources Group (ARG), Ryan has created a business model based on the experiences, lessons learned, and expertise developed through 12+ years of experience in the accounting/finance staffing industry on top of 10 years of direct experiences in both Big 4 public accounting and corporate accounting. Ryan began his staffing industry career with another start-up firm then co-founded a firm that he built from the ground up then sold the firm in the Fall 2018.
The initial 10 years of Ryan's professional career began at KPMG as an Auditor working on clients all throughout the Pittsburgh (PA) and Cleveland (OH) marketplaces. Those experiences led him to Carnegie Mellon University (CMU) where he was the Manager of Financial Reporting & Taxation. After his tenure at CMU, Ryan became a consultant working on various engagements through his own business development efforts. During this time, the result of Ryan's efforts led him to being recognized by the Pennsylvania Institute of Certified Public Accountants with the distinguished honor of being named part of the "40 Under 40: PICPA Members to Watch". This award is for demonstrated commitment to the accounting profession and outstanding leadership qualities.
On an academic level, Ryan graduated from The Pennsylvania State University with a Bachelor's degree in Accounting along with the distinguished honor of the "Ralph H. Wherry Student Service Award". This award honors graduating seniors who have excelled in service to the college, have exhibited academic achievement, and manifest the promise of a successful professional career.
Tracy Kucera
Operations Manager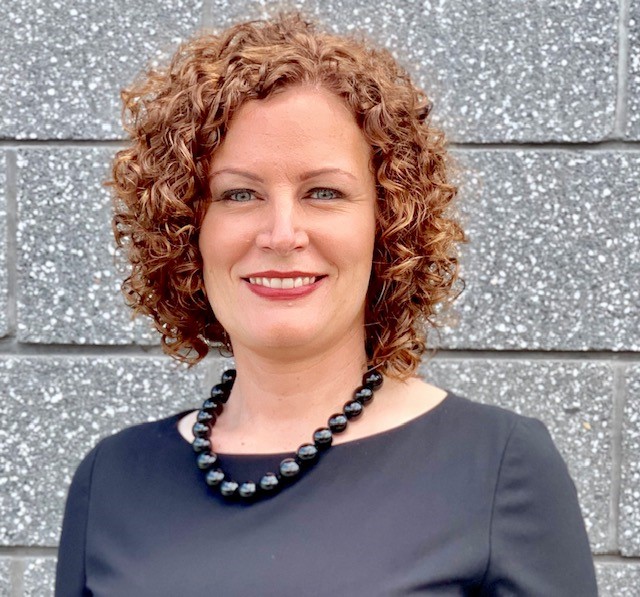 After a 16 year career with Tiffany & Co. then taking a short break to be with her first baby, Tracy (Weigand) Kucera brings a wealth of operations experience and expertise to our team. Tiffany & Co. is well known for providing the highest level of service to their clientele where mediocrity is not an option and excellence in all aspects of operations is the only answer.
Tracy's expertise lies in cultivating and continuously improving processes and operations. Her communication, organization, and innate attention to detail truly makes her the real-life version of the fictional character Donna Paulsen (Chief Operating Officer) from the hit television series "Suits". She is always a step ahead, never afraid to drop a little tough love, and will tell you the way it is with the utmost honesty in the kindest way possible for the situation.
Tracy also has a passion for giving back to our community having been involved in many charitable organizations over the years. She is an active advocate with the United Way of Southwestern Pennsylvania where she served as a Co-Chair of the Bridges Society and was a member of the Next Generation Steering committee. She is a current active member of the Bridges Society and Women's Leadership Council.
Tracy is originally from Lincoln, Nebraska and attended the University of Nebraska where she earned a Bachelor's degree in Business Administration. During her career with Tiffany & Co., she lived in Chicago, Minneapolis and Detroit before calling Pittsburgh home in 2008. She fell in love with our great city and then fell in love for and married a guy from Cleveland. She loves a good New Zealand sauvignon blanc wine and a perfect night of weather outside in the summer.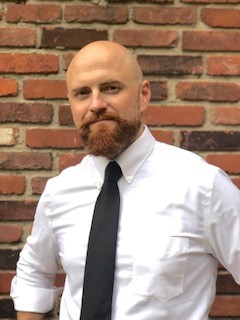 An endless entrepreneurial spirit along with a desire to learn, grow, and a thirst to be challenged on a professional level has taken Will on an unconventional career path over the past 15 years that has seen him audit banks, pour beer and make pickles.
A passion for accounting and business landed Will within public accounting to kick-off his career within the audit practices of ParenteBeard, LLC then S.R. Snodgrass, P.C. During his public accounting career, he developed to the level of Audit Manager while also becoming a CPA and CBA. Also, he developed relationships and skillsets primarily in the Financial Services and Higher Education industries. Most importantly, he developed an understanding of the importance of what it means to enjoy what you do for a living while helping others achieve success along with his personal professional successes.
After 8 years of public accounting experience and developing a love for craft beer, Will and two of his brothers opened The Beerhive in Pittsburgh's Strip District. The small business ownership role is where Will truly found the opportunity to fulfill his passion as an entrepreneur. He and his brothers worked tirelessly to create an establishment that fit their goals and is still thriving today. During the early years at The BeerHive, Will and his brothers developed a house-made pickle that left patrons asking for more…
In 2014, the Pittsburgh Pickle Company was created. This new venture pushed Will to further develop his understanding of what it takes to grow a company, hire and retain employees and work harder than he ever thought possible. The brothers now own a 10,000 square foot manufacturing facility where they pump out high quality, award winning products that are sold from coast to coast.
Throughout the course of these endeavors, Will learned some of life's most precious lessons. He experienced the importance of allowing oneself to grow, an understanding that failure only exists if you don't learn, and most importantly, knowing that you deserve to be happy in your chosen station in life.
When Will heard that Ryan had sold the staffing agency that he initially created and built from the ground to then launch the professional services firm Apogee Resources Group to be a team of accounting/finance professionals dedicated to helping others in our accounting/finance profession, he immediately reached out to his old friend to let him know that he was interested in joining him in the endeavor to help others experience the same joy that Will has experienced through his own career growth.
Academically, Will graduated from Indiana University of Pennsylvania with a B.S. in Business Administration. Personally, Will is married to his best friend, Stephanie, and together they are the proud parents of McClain and Finnegan. The Patterson family lives on 7 acres of wooded land where Will hones his handyman skills and his family happily tolerates his efforts.